Organised Game
019, Gent, 2014
A performance using the structure of a game, with rules as
an open script for bodies to move through and negotiate an
environment. Allowing for improvised responses, the rules
subvert the goal oriented mechanics of competition through
creating the conditions in which teams, and therefore posi-
tions, allegiances and goals are under constant negotiation.
The field is made with locally sourced recycled carpet, the
colour and size of which, in combination with the architecture
of the space, are used to develop the format of the game.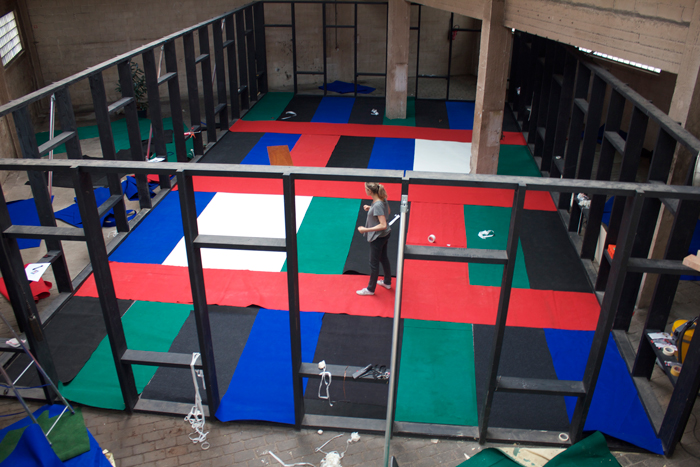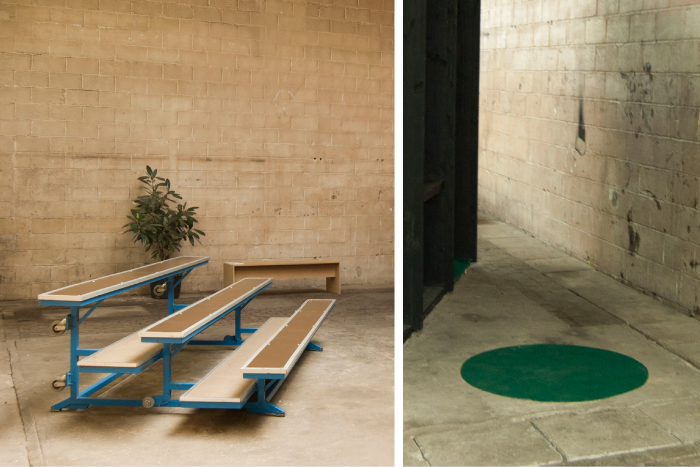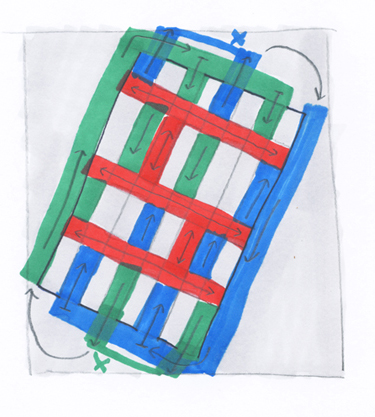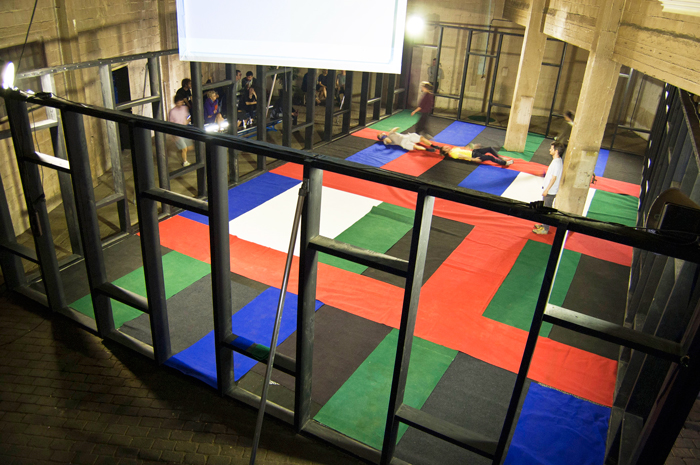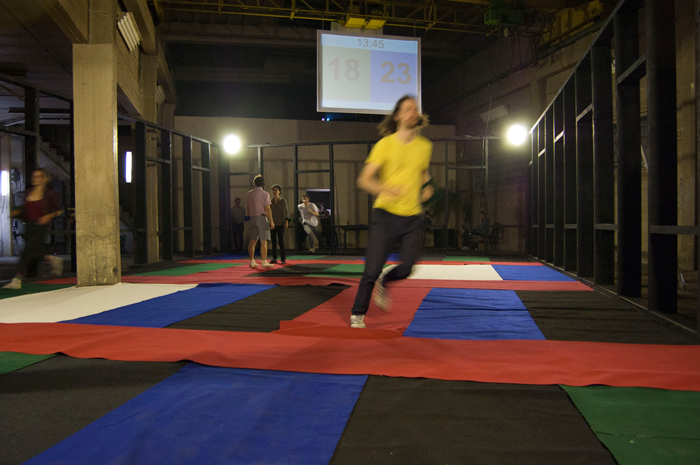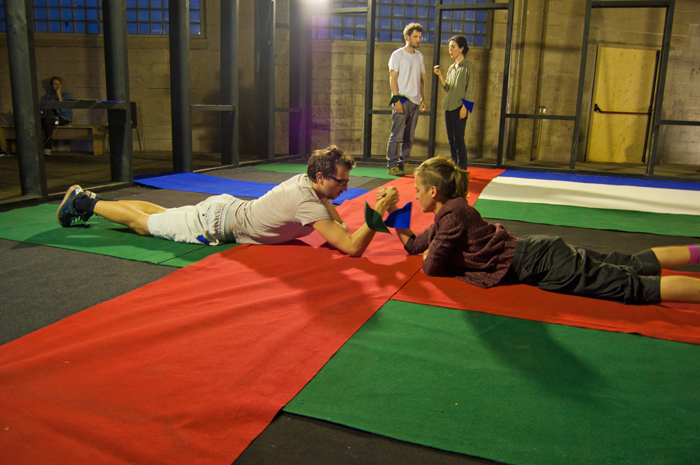 Organised Game
The Farm, Jan van Eyck Academie, Maastricht, 2014

A workshhop in which different iterations and materials for
a field are tested as notations for a rule-based choreography.
The game is adapted to the new environment with a buildup
of teams over time and the positioning of the audience in
immediate physical proximity to the players.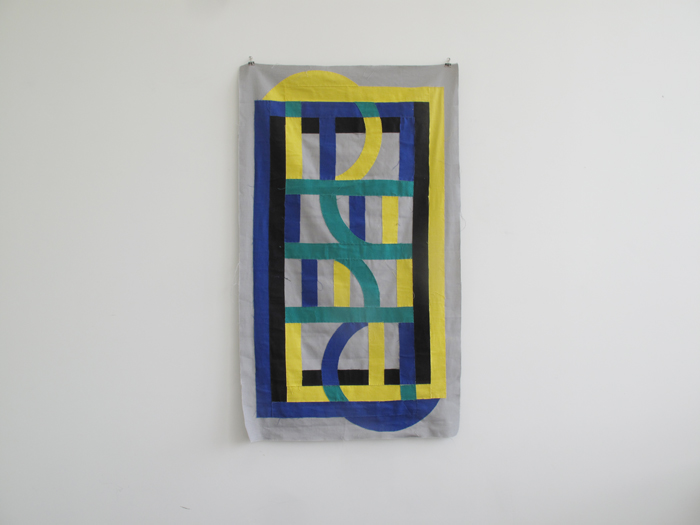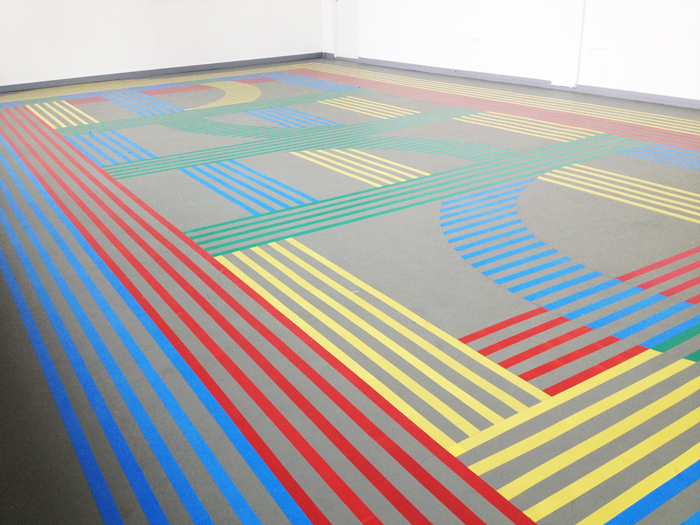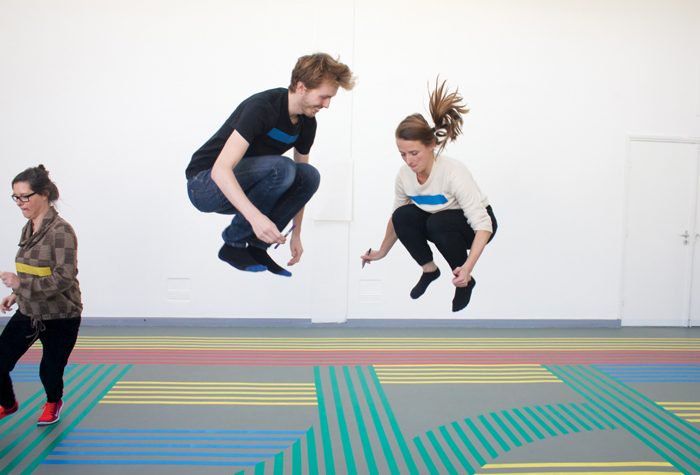 Photography by Valentijn Goethals, Matylda Krzykowski and Quenton Miller