AÃÂEIOU
Galeria apARTe, George Enescu National University of the Arts, Iasi, Romania, 2019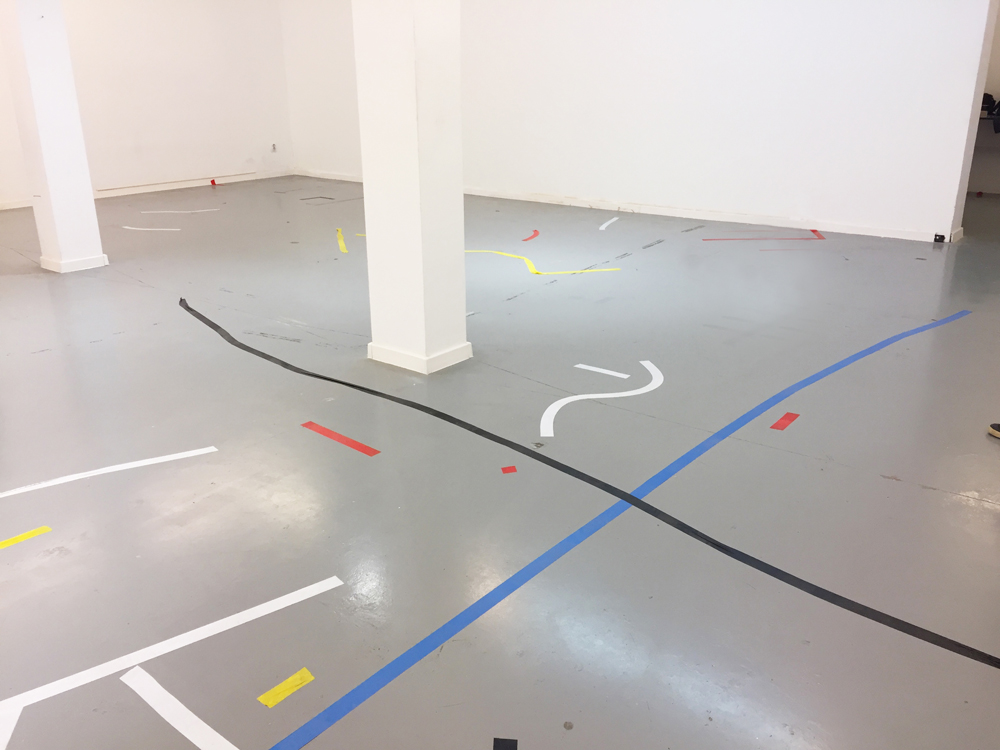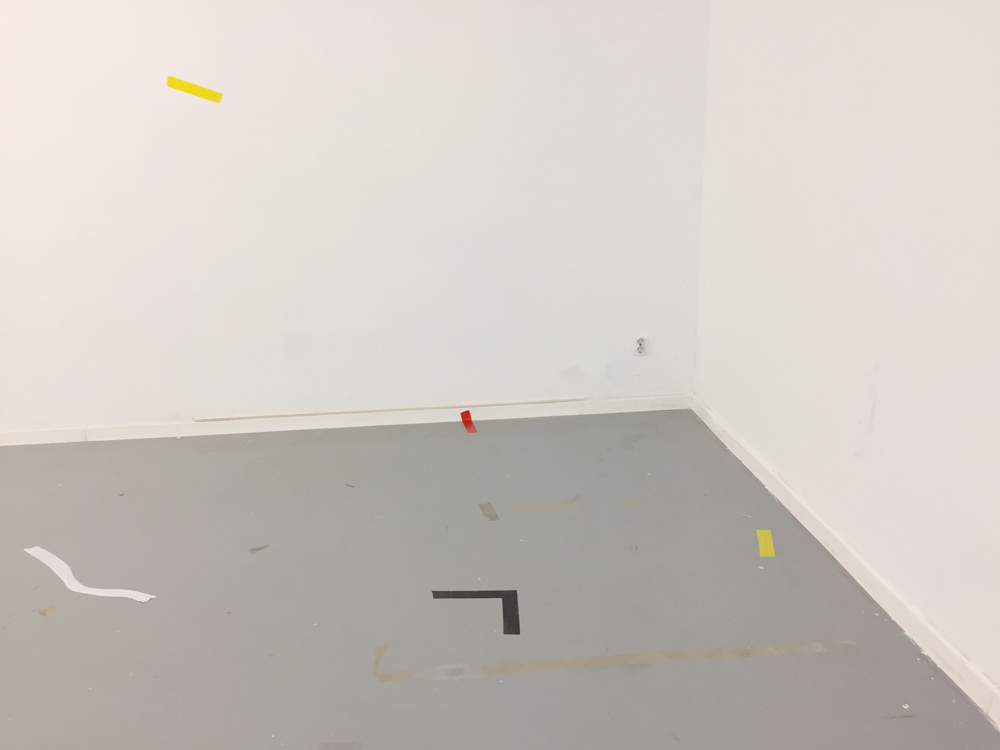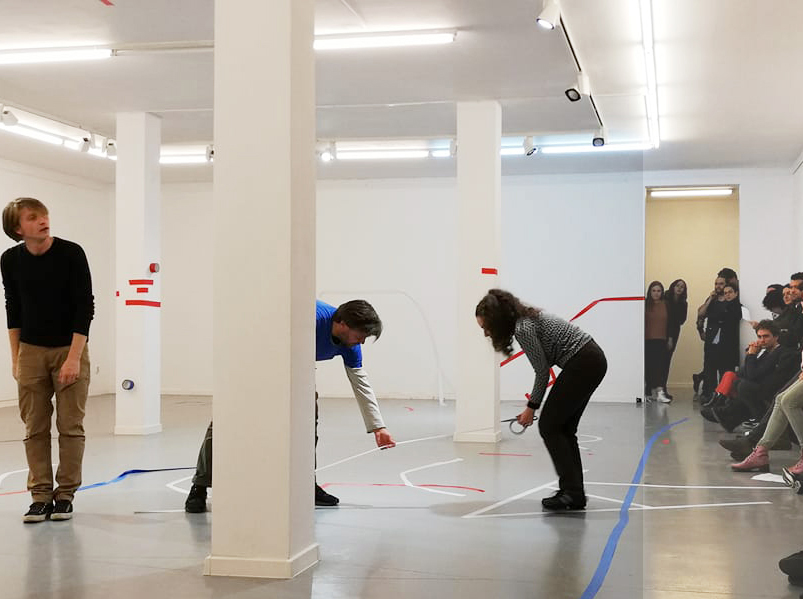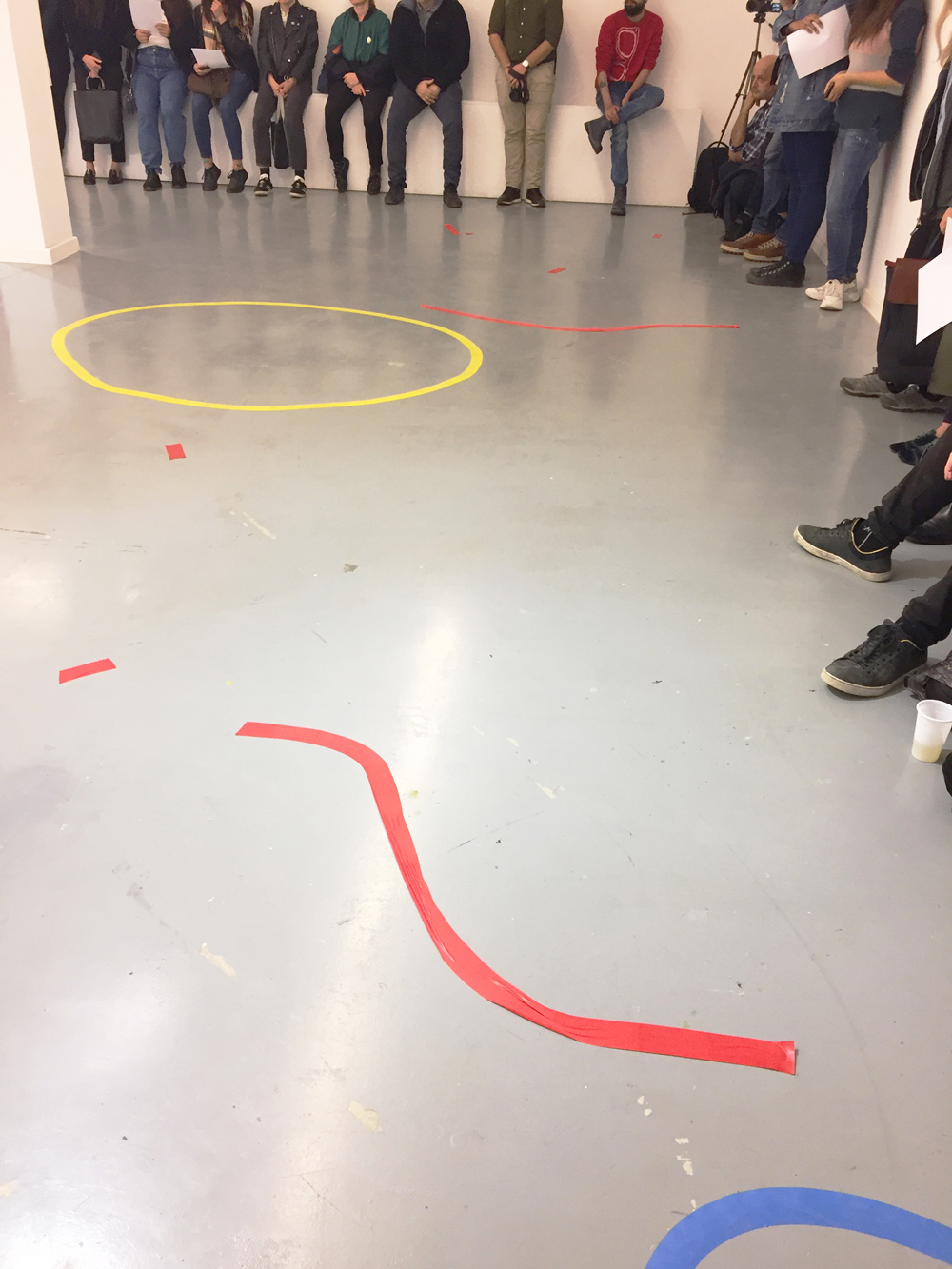 A site sensitive language game, developed during a four-day workshop, and presented
as a performance resulting in an installation. Drawing on the particular conditions of the
gallery space, the performance brings into play how the spatial and social context produces
certain movements and relations between the performers and the audience. The installation
is made up of letter shapes and markings made with tape on the gallery floor. This functions
as an abstract script for a performance that is activated through movement to open relations
between reading and writing, scripting and mapping.

–––––

Workshop with, and performed by; Dana Mihaela Minea, Genovel Alexa and Alex Iurașcu.